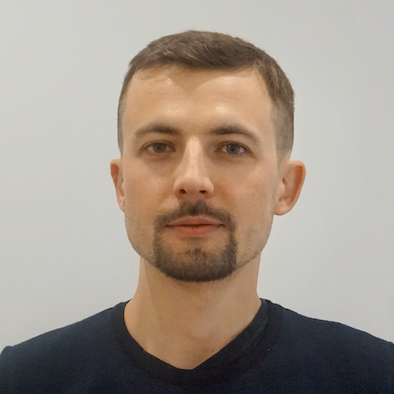 Bartosz Kossowski, PhD, Msc Eng.
Deputy Director for Imaging Services
ABOUT ME:
I am an electronics engineer focused on MR methods. My experinece includes:
proton spectroscopy acquisition and analysis (single-voxel, functional spectroscopy, detection of GABA)
programming and modification of MR sequences (Siemens, GE, Bruker)
hyperpolarization techniques (DNP-NMR)
I am also responsible for LOBI IT services i.e. data management, quality control and computations.
RESEARCH INTERESTS:
Fast and high resolution T1-mapping protocol with a use of standard vendor sequences available on Siemens Magnetom Trio – VFA method with STESE transmit field map.
Single-voxel spectroscopy in a context of data analysis and application in neurobiology
MRI peripherals and analysis software. Sequence optimization and programming (Siemens, GE, Bruker)
SELECTED PUBLICATIONS:
Kossowski B., Chyl K., Kacprzak B., Bogorodzki P., Jednoróg K. Dyslexia and age related effects in the neurometabolites concentration in the visual and temporo-parietal cortex
Scientific Reports volume 9, Article number: 5096 (2019)
Kossowski B, Kong Y, Klimiec-Moskal E, Emir U, Palace J, Juryńczyk M. Relapsing antibody-negative patients with features of neuromyelitis optica spectrum disorders: Differences in N-acetylaspartate level in the cervical spinal cord indicate distinct underlying processes.
Multiple Sclerosis Journal. 2022;28(14)